Failed to add to cart. Contact customer service.
Product Error. Contact customer service.
145.00
EUR
In stock
Artforma






Battery Operated LED Illuminated Mirror L06
Free shipping
Shipping within 8 working days.
View additional information by clicking on the button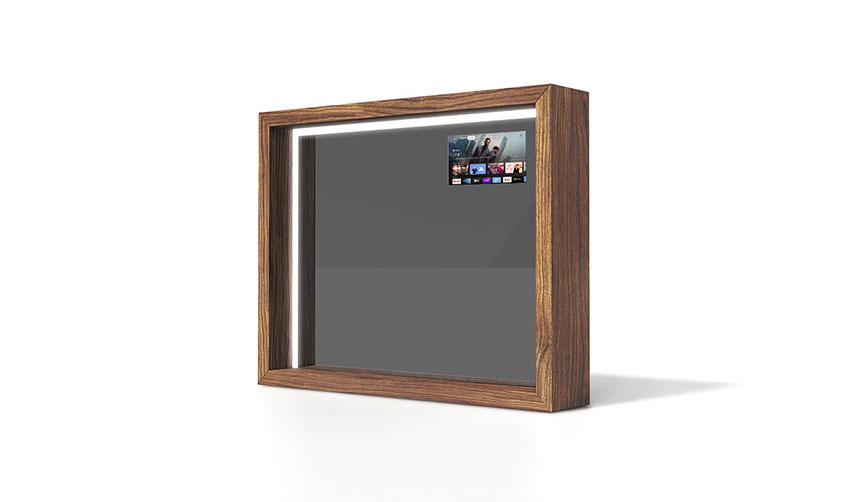 Battery operated mirror
that meets your expectations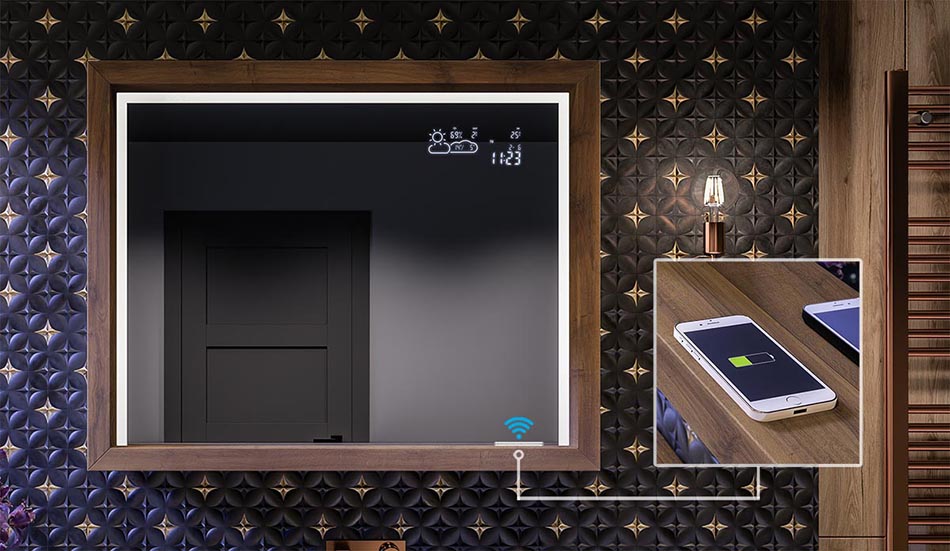 Battery powered
Thanks to the use of batteries, mounting the mirror is possible virtually anywhere. The battery-operated mirror is the ideal choice for places where there is no 230V power supply.

The mirror is powered by 8 batteries (batteries not included).
| Mirror height | Battery life |
| --- | --- |
| 50 cm | 180 h |
| 60 cm | 150 h |
| 70 cm | 128 h |
| 80 cm | 112 h |
| 90 cm | 100 h |
| 100 cm | 90 h |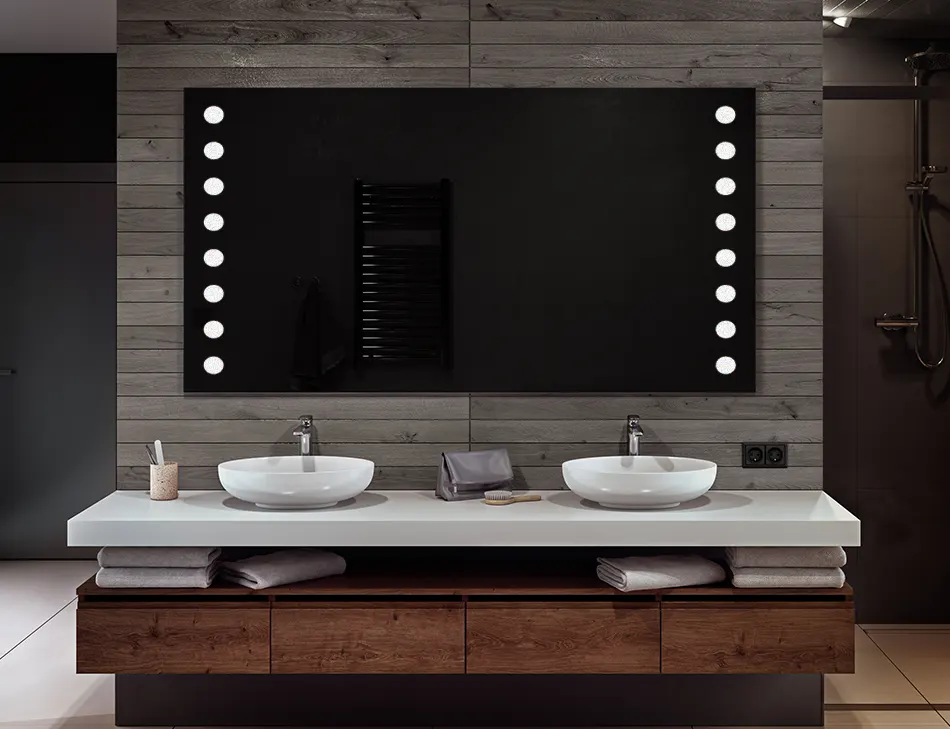 LED backlight
Thanks to advanved technology you can enjoy natural light and reduced power consumption. The lighting will make everyday activities, such as applying makeup or shaving, much easier. The applied cold LED color (7000K) will illuminate your bathroom giving it a unique look!
---
See what the mirror looks like when the backlight is switched on!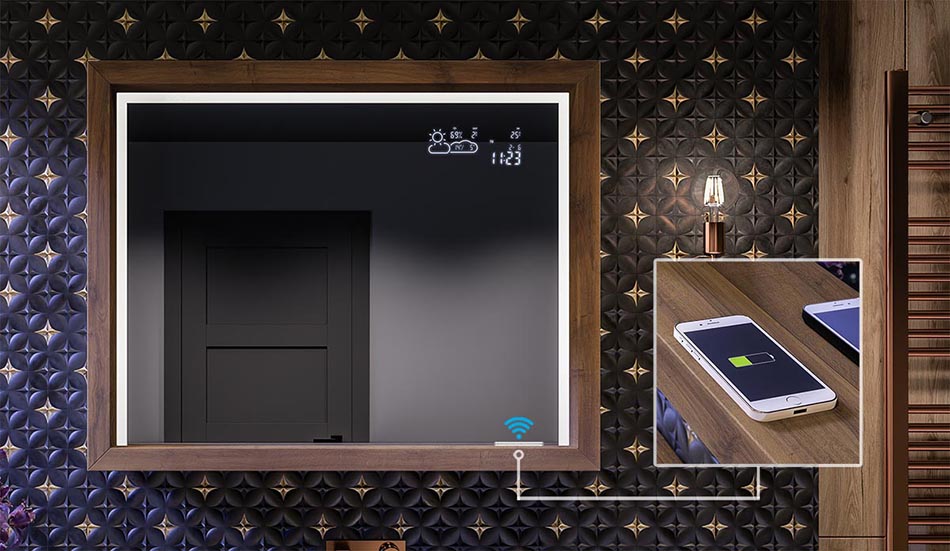 Rocker Switch
A reliable rocker switch is included by default in every battery-operated mirror. It allows the lighting to be switched on at a convenient time.
It is located at the bottom, near the right edge of the mirror.
Cosmetic Mirror Without backlighting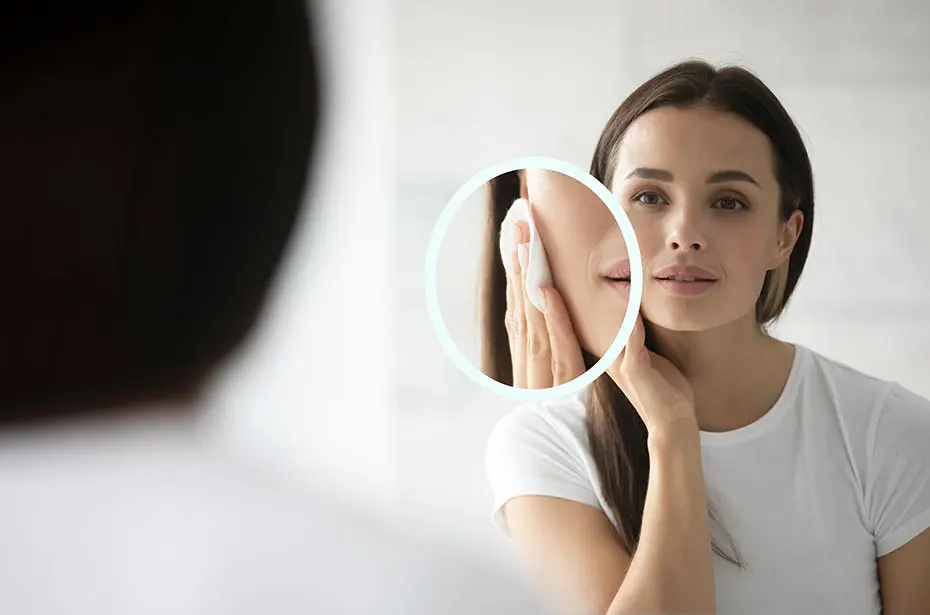 Cosmetic Mirror
Cosmetic Mirror is the perfect accessory for those who are always in a hurry. It will allow you to beautifully apply your make-up or precisely apply your shaving foam. No more wasting time looking for your handy mirror!
Technical specifications
Thickness of the glass panel
4 mm
LEDs color
Cold White - 7000K
LED lifetime
Up to 15 000h
Power consumption
9,6 W / m
The set consists of
Mounting accessories, assembly instructions
Type of mirror
LED backlight
Purpose of the mirror
Decorative, ornamental
Mirror shape
Rectangular Mirror LED
Preferred rooms
Bathroom, Living room, Hallway, Bedroom, Dining room
Transport
Properly prepared packaging ensures safe transportation to your home
Edge finishing
Mirror with polished edges
#Artforma_com
Mirror installed? Add a photo with the hashtag #Artforma_com to be among the thousands of satisfied customers!