Failed to add to cart. Contact customer service.
Product Error. Contact customer service.
450.00
EUR
In stock
Artforma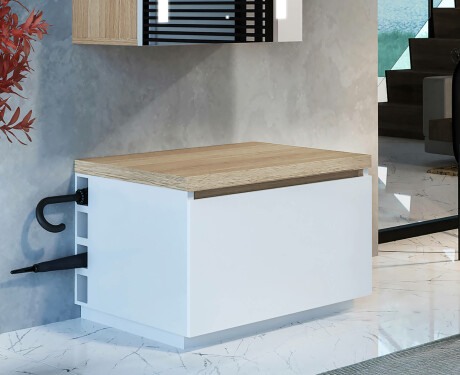 Shoe Cabinet - Olivia 70 x 45cm
Free shipping
Shipping within 12 working days.
View additional information by clicking on the button
Shoe cabinet
Perfect for your hallway
Shoe cabinet equipped with a renowned Blum system
Details of cabinet:
Height: 45cm
Width: 70cm
Depth: 52,3cm
Size of holes for the umbrella: 69,6cm x 5,5cm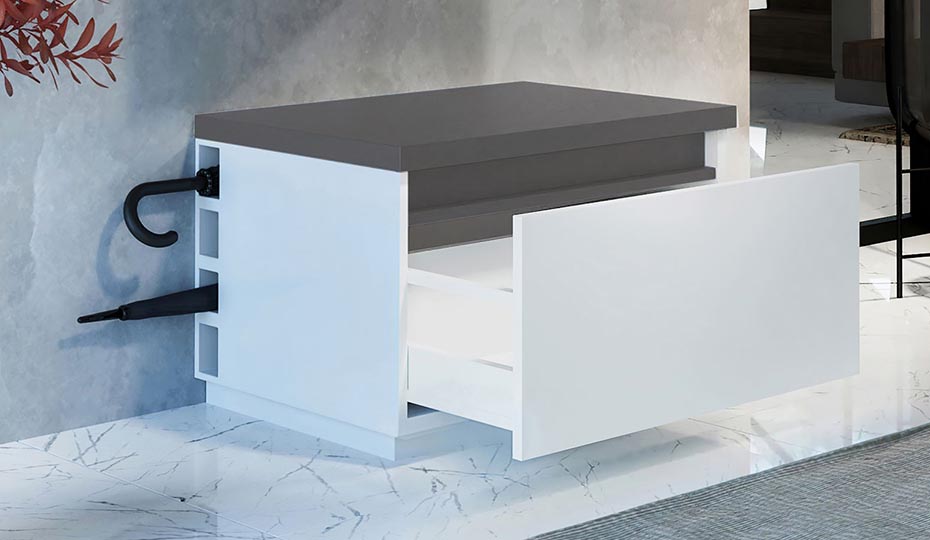 Color
Choose from 7 different decor colours to match your hallway.






Practical place to store umbrellas and other accessories
The product is equipped with 4 holes visible on the side of the cabinet.
Technical specifications
Size:
45x70x52,3 cm(Height x Width x Depth)
Size of holes for the umbrella:
69,6 x 55 cm
#Artforma_com
Mirror installed? Add a photo with the hashtag #Artforma_com to be among the thousands of satisfied customers!